Shopping Cart
Your Cart is Empty
Thank you for your business!
You should be receiving an order confirmation from Paypal shortly.
Exit Shopping Cart
"Creating the Ultimate Executive Experience"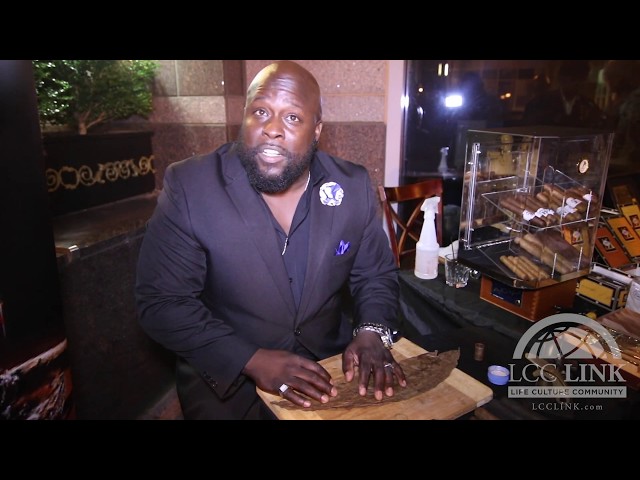 Hosted Cigar Bars and Live Cigar Rollers for your Event!
CUSTOMIZE CIGAR BANDS
Our Custom Designed Cigar Bands are created in-house by graphics designers and interns. Although many companies on the Internet say they have custom cigar bands,
O2 Cigars are a great way to make a unique and memorable impression on your guests. Whether you're planning a corporate event, wedding, backyard barbecue or charity gala, there's never a bad occasion to invite your guests to join you in a cigar. In fact, you'll be surprised which of your guests you'll see smoking with us!
We have graphics designers that create your custom cigar bands with your initials. Our graphics are created in house and we do not use outside vendors. Just submit the information to us, $50 for the online proof is required and then we will design. Our in-house graphics are either professional or students from the School of Visual Arts. Your personal cigar bands send the entire presentation "over the top".
YOUR INITIALS – FREE FOR LIFE! Now that you are a client, you will enjoy every cigar you purchase from us in the future with your initials at no charge. No other cigar brand delivers such a personal flair to their product and is attracting media attention everywhere. Our in-house graphics makes this all possible because at O2 Cigars, "..we take it personally."
CIGAR ROLLER
CIGAR ROLLERS – O2 Cigars has cigar rollers that travel nationwide. Also, our rollers are suitable for upscale events and will contribute to the success of your special day. O2 Cigars takes great care in personally selecting our Cigar Rollers; 2 to 3 hours of cigar rolling works best for most guest lists. Your guests will have enough time to enjoy watching how cigars are created while allowing the roller to go slow enough to answer questions and interact with your guests.
Cigar Roller events and our unique, trademarked entertainment service called, "Cigar Signature Event" features cigar rollers from around the globe who are ready to entertain you at your next Special event. The response to this upscale service has received wonderfully positive feedback from event planners and new brides across the US. Unlike any other cigar brand, O2 Cigars brings a fresh, creative idea and makes it available to everyone. They are not only Master Cigar Rollers, but have been selected to work with O2 Cigars for their friendly and knowledgeable personalities. They will interact in a charming way with everyone at the event to create lasting memories for each of your guests. They are not there to simply roll cigars but to also contribute perfectly to your Special Day. Our graphics designers will also create your Custom Cigar Bands to be rolled on each cigar at the event.

Experience the excitement of having cigar rollers at your next event! This well traveled, Cuban -trained cigar roller will hand roll cigars, while entertaining your guests or customers with all aspects of the cigar making process. Best part is our cigar rollers travel anywhere in the United States.

Note: The cigar rollers will start from "scratch" Not just applying the outside wrapper leaf like our competition. You will witness the entire cigar rolling process from start to finish. To top off this unique presentation, the cigar roller's final product is an inspiring blend of Cuban seed, Dominican grown, long leaf filler, molded into various ring gauges and lengths of your choice.
We can also customize your cigars with your Name, Logo, or Event!
Our live "CIGAR ROLLERS" enhances any Event:

Corporate Events
Hospitality Suites
Trade Shows
Golf Tournaments
Weddings
Bachelor Parties
In-Store Promotions
Retirements
Cigar Nights
Conventions
Sporting Events
Nothing says "class" like a CIGAR, and now, you can add a touch of class to all of your own personal events with a cigar roller demonstrating the cigar rolling process live at your wedding, reception, birthday or other event.
We have flexible packages at fantastic rates, so no matter what budget you're working with, we have exactly what you're looking for.
Contact us today to learn more about our fantastic deals on custom bands for your cigars, our special deals on buying cigars in bulk, as well as our cigar rolling demonstrations. Bring the "Art of Cigar Rolling" to your next event!
What our customers are saying
Click this text to edit. Choose a customer testimonial, review, or a quote from the media gives prospective buyers confidence in your brand, your products, and/or your customer service.
Jane Doe - Another Company, LLC
/